Bhutan is a small Buddhist Kingdom in South Asia, which is famous for its colorful festivals, monasteries, natural beauty, and dramatic landscapes. If you are interested in exploring some offbeat destinations to find solace, rediscover yourself, and experience nature, then Bhutan is the perfect option for you. 
You can contact a tour operator in Bhutan to book a customizable tour package by includes all the best offbeat destinations of the last Shangri La. The unique culture, tranquillity, welcoming local people, and breathtaking natural beauty of the less explored destinations will leave you mesmerized. 
Let's explore some of the beautiful offbeat places in Bhutan that you must visit. 
1. Phobjikha Valley 
Phobjikha is one of the most serene valleys in Bhutan that is situated in the border regions of Jigme Singye Wangchuck National Park. This small glacier valley will provide you with the best views of the Black Mountains, where you can also spot various wildlife animals such as black bears and black-necked cranes. 
The rich fauna and various adventurous trekking trains make it an ideal destination for adventure and wildlife lovers. It is recommended to visit this place during November when you can witness the colorful Crane Festival. 
2. Mongar 
If you want to experience a mesmerizing road journey through the steep cliffs, dense forests, fresh air, and green pastures, then you must arrange a trip to Mongar. On the way towards this offbeat destination, you can also visit a beautiful rhododendron garden and stunning views of Gangkhar Puensum ranges. 
After reaching Mongar, you can visit the Zhongar Dzong and Dramtse Lhakhang to witness the great Bhutanese architecture. You can also indulge in a two-day trek to Aja Ney to discover the religious importance. 
3. Trashigang 
Trashigang also known as the Jewel of the East is a beautiful town in Bhutan. This town is famous for being the trade route between Bhutan and India through the Assam plains. Trashigang holds huge cultural significance, where you can explore the lifestyle of the semi-nomadic people.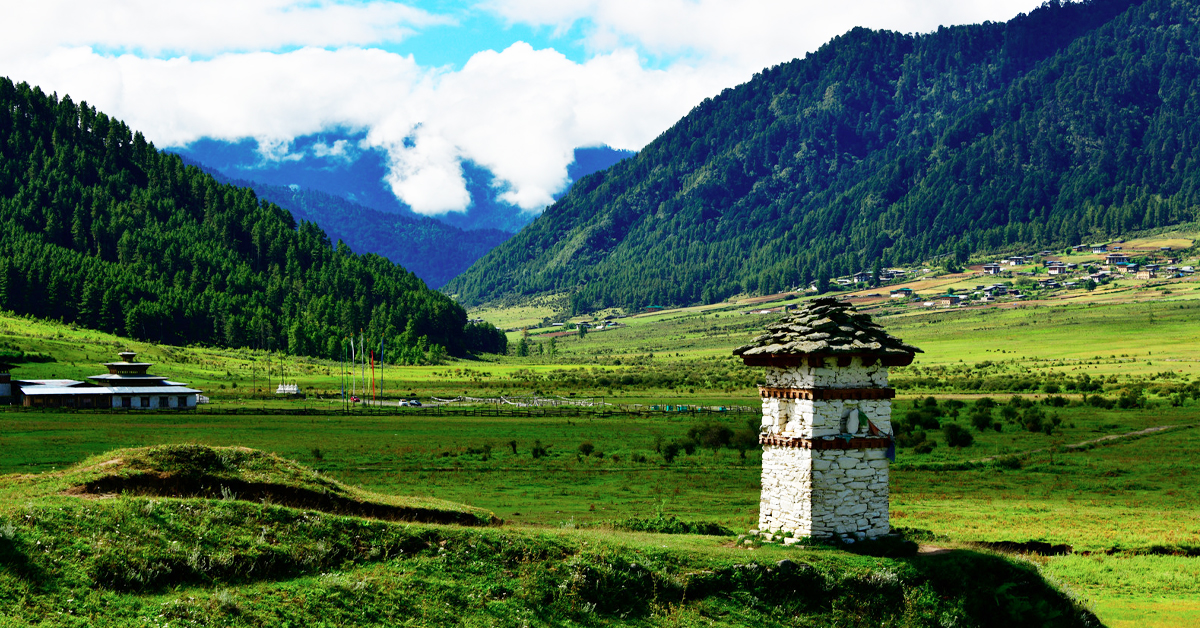 Some of the places that you must visit in Trashigang are Merak Valley, Trashigang Dzong Fortress, Trashiyangtse, and Chorten Kora. You must select the best travel agency in Bhutan to explore Trashigang because only guided tours are allowed to these places. 
4. Lheunste
If you want to have a serene vacation in a calm and pleasant climate then you must visit Lheunste. You will fall in love with the deep cliffs, incredible landscape, and green surroundings of this place. 
Here you must visit the Lhuntse Dzong, which was built in 1552 and reflects amazing architecture. You can purchase pottery items or explore the artifacts in this Dzong. You can also taste Ara in Lheunste, which is a popular traditional alcoholic drink. 
5. Trongsa 
Trongsa is another beautiful destination in Bhutan that will provide you with some amazing views of the Mangde River. The most famous attraction here is the Trongsa Dzong, where you can witness Buddhist statues and colorful mandalas all over the courtyard and towers. The watchtower of the Dzong also provides mesmerizing views of the dramatic landscape. 
To enjoy a calming vacation in the splendid destinations in Bhutan, you can contact the best tour operator in Bhutan. The tour operator will develop a perfect tour itinerary based on your interests and needs for a comfortable and unforgettable experience. 
---