Thimphu is the capital city of Bhutan or the last Himalayan Kingdom. Thimphu will mesmerize you with its stronghold over Bhutanese culture, architecture, and art. It is also a perfect blend of traditional values and modernism as you can see here old fortresses, monasteries as well as internet cafes and restaurants.  
If you're willing to explore Thimphu on your next holiday then you must book Bhutan tour packages from a reputed travel agency. A tour package will help you discover the hidden gems of Thimphu and the entire Bhutan without any worries regarding transportation and accommodation.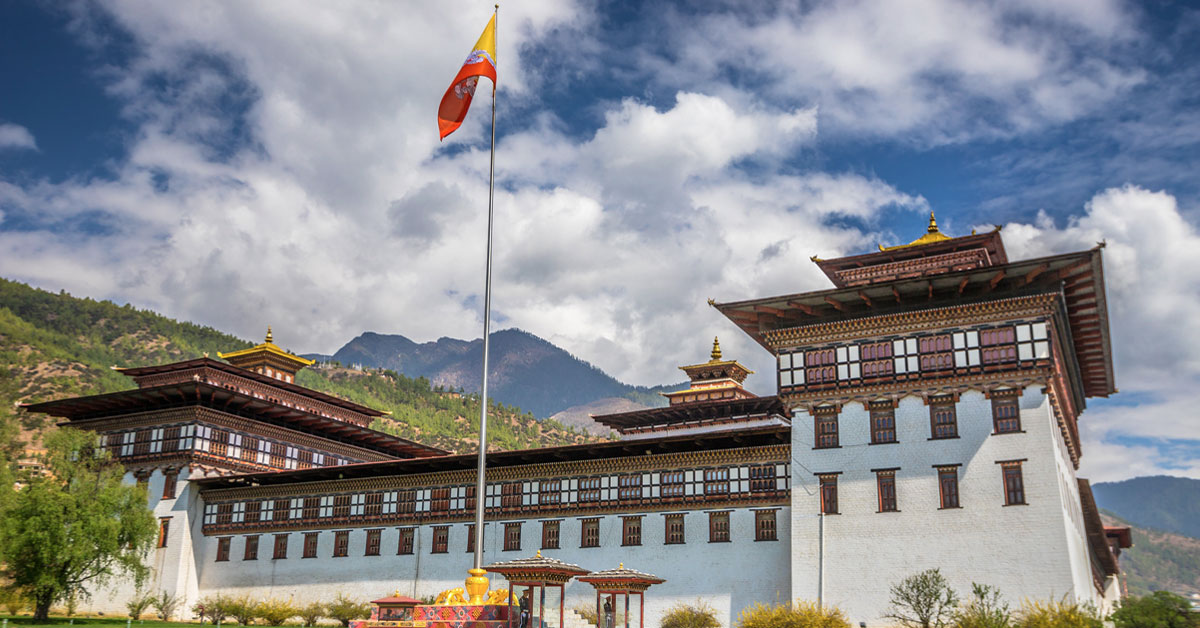 Let's discover some of the places that you must explore in your 1-day Thimphu tour. 
Buddha Dordenma Statue 
After checking into your hotel, you can freshen up and eat your breakfast to start your Thimphu sightseeing. Your first stop will be at Buddha Dordenma Statue, where you can see a gigantic golden sitting statue of Shakyamuni Buddha. 
This statue is the perfect reflection of the values of Buddhism in Bhutan as you can see more than 125,000 tiny Buddha statues inside the big golden statue. The assuring and calm ambiance here will leave you amazed while you gaze at the entire Thimphu Valley from the hilltop. 
National Memorial Chorten
After witnessing the giant statue, you can carry forward your sightseeing tour to the National Memorial Chorten. This Buddhist stupa can be reached within 11 minutes from the Buddha Dordenma Statue. You have to pay an entry fee of Nu 300 /Adult to explore this place. 
You can see stunning golden bells and spires all around the stupa, which is a representation of brotherhood and universal peace. This stupa also has great interior architecture with various statues, mandalas, carved annexes, and a holy shrine. 
Thimphu Dzong 
Tashichho or Thimphu Dzong can be another sightseeing spot for you to attain inner peace amidst natural beauty and peaceful ambiance. This fortress was initially constructed by Lama Gyalwa Lhanangpa in 1216 A.D. and since 1952 it has been used as the main seat for the Bhutanese government. 
To taste some delicious local Bhutanese cuisine, you can have your lunch in one of the restaurants near the Dzong. You must always remember to compare the Bhutan trip cost from India before adding sightseeing attractions to your package.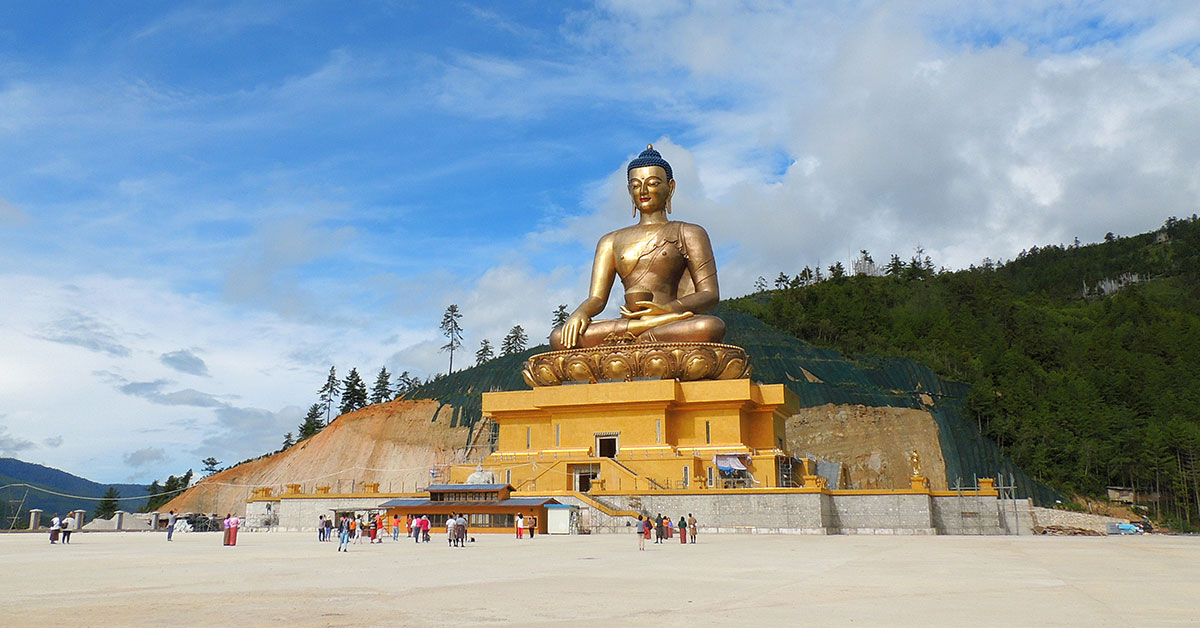 Royal Takin Reserve 
After a wholesome lunch, you can visit the Motithang or Royal Taking Reserve which is just 9 minutes walk from the Dzong. Takin is the national animal of Bhutan that resembles a hybrid of cow and goat. 
You can indulge in a small hike here to spot some wildlife animals such as mountain goats, sambar, red panda, and various species of birds. If you have some extra time in your hand then you must visit the Changangkha Temple to witness some stunning views and mesmerizing architecture.
Weekend Market 
You will surely be tired after travelling throughout the day to visit the sightseeing attractions in Thimphu. This is why in the evening you can spend some time in the Clock Tower Square or visit the weekend market. It is always recommended to visit Thimphu during the weekends so that you can buy some amazing food products and souvenirs from the weekend market. 
Booking affordable Bhutan tour packages can be an ideal option to explore Thimphu with professional guidance. However, after completing your tour in Thimphu you can explore other worth-visiting sites in Bhutan such as Punakha, Haa Valley, Bumthang, Trongsa, Gangtey, and Paro. 
---